下記製品の仕様変更をさせて頂くこととなりましたのでご案内申し上げます。

≪Applicable products≫
Swivel castor with single stopper of the following series
「HJTSB」Silent Smooth Castor Ⅱ -Twin Wheeled Compact Heavy Duty Type- "HJTSB"
「HJB」Compact Heavy Duty Castor "HJB"
「HJTB」Twin Wheeled Compact Heavy Duty Castor "HJTB"

《Details of change》
※Structural improvement by integrating the stopper and the fork.
※Welding rubber pad to the stopper device makes it easy to operate the device.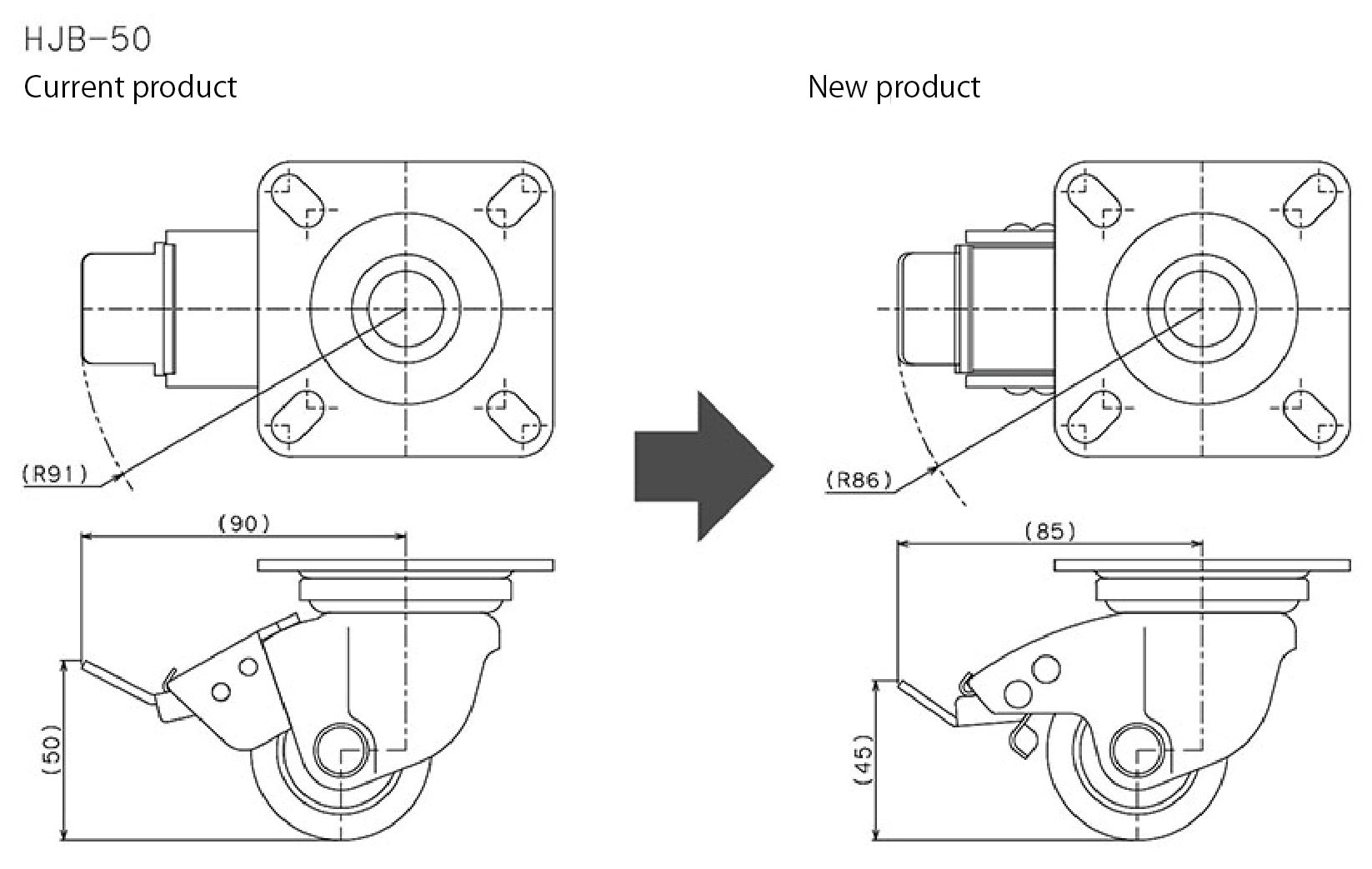 ≪Modified date≫
Effective immediately after the stock of each old type is consumed. We'll take a special care not to mix the old and the new. We'll implement this change from the item with wheel of 50mm diameter, and proceed to 75mm and 65mm sequentially. Prices will remain unchanged. 
 



If you have any questions, please contact our sales office.